our goal
To acquire minority stakes in the General Partners (GPs) and Management Companies of well-positioned venture capital and private equity funds, with the goal to take the underlying funds to scale.
Our Mission
To source, structure, and lead direct investments.
Our Values
To provide business services to VIP's portfolio companies and funds.
Reza Nader - Sepahi
Venture Partner
Reza is the Venture Partner at VIVA Investment Partners. With more than 20 years of experience in Insurance, Banking, Asset Management and Family Office and Funds, he is a perfect addition to the VIP Team as his experience in strategic development, legal and technology brings the know-how to VIP companies. He started his career as the Corporate Counsel for Mondus, Pan-European SME Marketplace and has since then been a General Counsel & Chief Compliance Officer at Gottex Fund Management, Director – Caspian Markets at HSBC, and has spent more than ten years of career as a Group General Counsel & Compliance Director at Nexus Insurance Brokers.
Scott Fulton
Co-Chief Investment Officer and Investment Director
Scott Fulton is an economics graduate and a capital markets specialist. From 1988 until 2000, he worked within London's equity capital market as an Extel rated analyst in the Building and Construction sector for, amongst others, Bank of America Merrill Lynch, Credit Suisse and ABN Amro. From 2000, Scott moved into financial public relations and investor relations ("FPR" and "IR"). He was the director responsible for IR and M&A at Financial Dynamics (now FTI), Citigate Dewe Rogerson (CDR), Just Retirement plc (now Just Group) and Asda Burson Marsteller (UAE).
On returning from the Gulf in 2015, Scott re-joined investment analysis at Whitman Howard (recently sold to Panmure Gordon) before moving into Proxy Solicitation, specialising in M&A, at Equiniti plc. Through his professional career, Scott has focused on and developed skills in investor relations.
Malcolm H. Ross is an independent consultant with 45 years' experience in critiquing and enhancing strategies to monetise new products, services and enterprises, particularly those enabled by new mobile communications, high-speed data and media.
Based in Malta, he advises, challenges and coaches C-Level executives and investors across Europe and South-East Asia. Until July 1999 he was Vice-President in, Arthur D. Little's world-wide Electronics, IT and Telecoms Practice.
Tim Shields
Chief Technology & Product Officer
Strategic Partnerships Director
Marketing Director
Kate is an experienced B2B marketing executive based in London. After two decades in marketing for financial services firms including American Express, J.P. Morgan Chase, HSBC, RBS and Deutsche Bank, her sector knowledge extends across asset and wealth management, investment banking, and FinTech. She has covered a number of verticals including alternative investments, energy, commodities, commercial property, infrastructure, automotive, and luxury goods.
Her areas of expertise include marketing strategy, brand activation, partnerships, social media/public relations engagement, digital campaigns, lead generation, and sales enablement. Her work with startups has included FinTechs, ESG SaaS, and DeepTech companies.
A native of New York City, Kate moved to the UK in 2008 and is a dual US/UK national. She attained a post-graduate diploma in strategy and innovation at Oxford's Saïd Business School and studied political economy at Yale and Cornell. A qualified independent Non-Executive Director in fund management, she serves on the advisory board of RegTech Women, as a member of the CISI FinTech Forum and as a trustee of the Wentworth Africa Foundation. She is a member of several investor networks including the Green Angel Syndicate.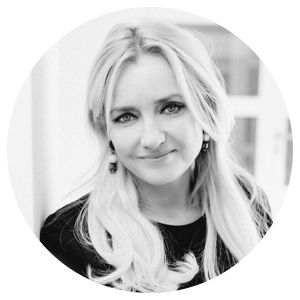 dr. julie Meyer, mbe
Chief Executive
Julie Meyer is the Chief Executive of VIVA Investment Partners (VIP), a firm she co-founded in July 2018 when she sold the Ariadne Capital Group to a Swiss Private Equity firm.
She leads the investment platform and sits on the Board of Directors of VIP, Drive Software Solutions and Entrepreneur Country Limited. She is heading up the firm's expansion to Greece.
She has received an MBE during the Queen's Honours list in the UK as well as an honorary doctorate from Warwick University in the UK for Ecosystem Economics®.
She was named as one of INSEAD's Top 50 Alumni as well as one of the World Economic Forum's Global Leader's for Tomorrow.
John R. Porter
Chairman Emeritus
Richard Parris is Adviser and Founder Shareholder at VIVA Investment Partners.
Richard is passionate about building great businesses, developing people and creating value. He is a proven entrepreneur with 20 years' experience as a public company chairman. Richard founded and was Chairman and CEO of the Intercede Group, an UK/US cybersecurity software company, listed on the London Stock Exchange.
Currently, Richard is the Executive Chairman of Sabien Technology Group plc, public-listed company focused on green technology, and is the Chairman of Drive Software Systems, an automotive fleet management and mobility service provider. He is also the CEO of Salt Cybersecurity Ltd, the European subsidiary of an Australian cybersecurity business.
Richard is a graduate of the University of Manchester, holds an MBA from the University of Warwick and is a Registered Engineer.
Daniel Oakland
UK General Counsel
Chris Doulke
Operations Director & Strategic Ventures Director, Kea Greece
Andrej Kajganić
Marketing Manager
Michelle Bearth
Operations Manager, VIP Switzerland
Michelle is the Operations Manager at VIVA Investment Partners AG.
She's based in Zurich, Switzerland and is the contact person for all matters concerning the company in Switzerland.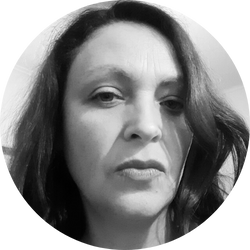 Sophia Douni
Operations Manager, VIP Greece
Vishal Mandavia
Financial Controller, VIP UK